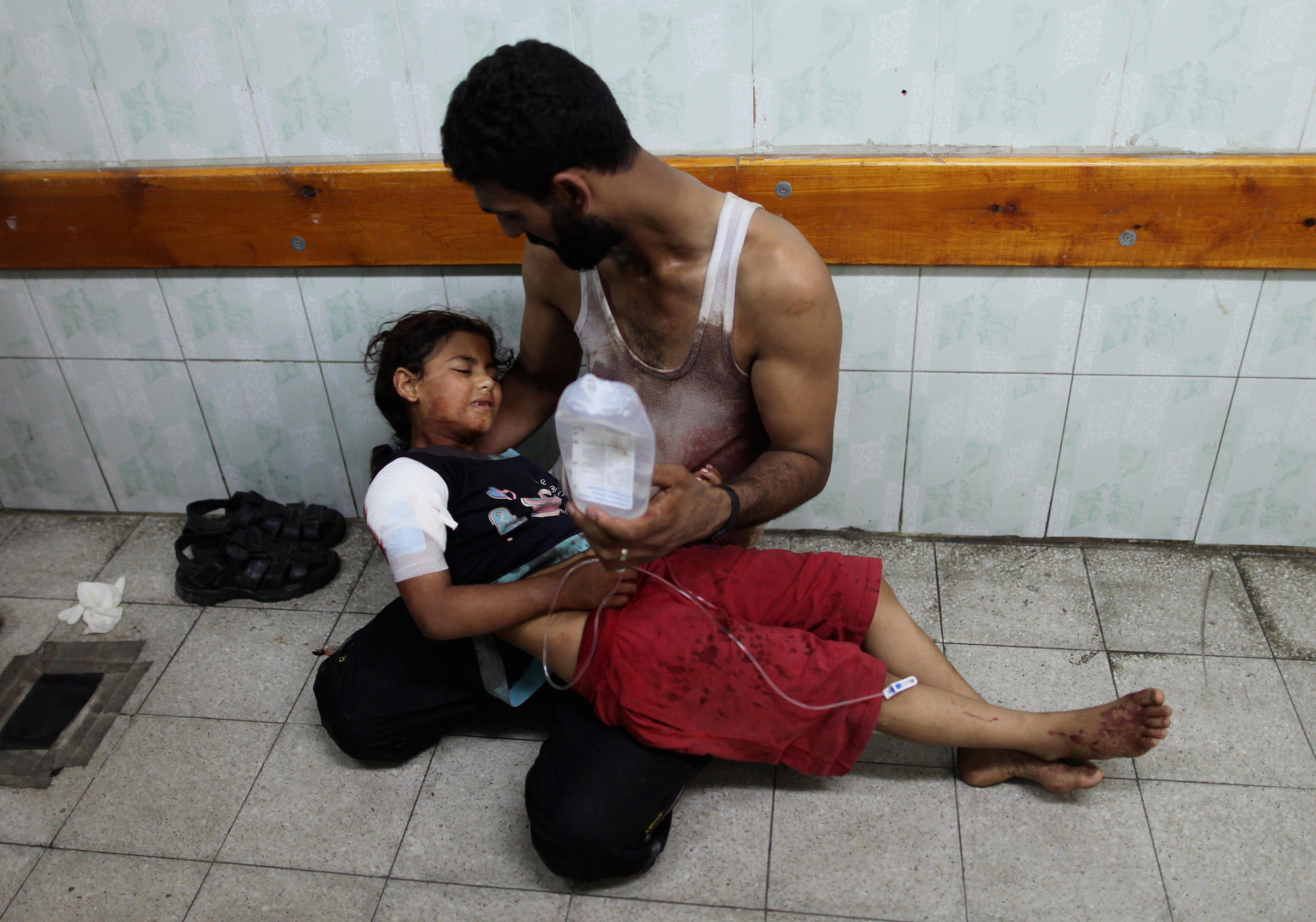 Hamed Chapman
While doubts remain about how long the latest ceasefire in Gaza will last, the British Government still pretends to act like the proverbial three monkeys, resolutely refusing to 'see no evil, hear no evil, speak no evil' about the repeated massacres and wanton destruction carried out by Israel.
According to Shadow Justice Secretary, Sadiq Khan, Prime Minister, David Cameron's inability to acknowledge the killing of hundreds of innocent civilians is "inexplicable to people across Britain and internationally."
In effect, the Government's position in treating Israel with kid gloves is little changed, regardless of which party is in power although this time the refusal led to Sayeeda Warsi resigning as a Foreign Office Minister, saying the failure to condemn Israel was "morally indefensible." It was "not in Britain's national interest and will have a long-term detrimental impact on our reputation", she said.
In opposition, it has been slightly different though still mindful about criticising the extent of Israel's war crimes. "The Labour Party has repeatedly condemned the escalation of violence and the ground invasion into Gaza by Israel," Khan insisted. Ed Miliband said that the Prime Minister is "wrong not to have opposed Israel's incursion into Gaza."
The Shadow Justice Secretary has been more outspoken than most parliamentarians. He also pointed out that Cameron, when in opposition, was quick to condemn Israel's invasion of southern Lebanon in 2006, when almost 1,000 were slaughtered.
To emphasise the difference, Khan wrote to both the Foreign Secretary and to the Secretary of State for International Development to voice his concerns but with little success in getting the Government to be more forthright about its deceitful policies, according to copies of replies obtained by The Muslim News.
"I share your concern about the tragic loss of civilian life in the recent escalation of violence in Gaza and south Israel," was as far as Middle East Minister Tobias Ellwood was prepared to say. "I am absolutely clear on the urgent need to stop the bloodshed, re-impose a ceasefire and work to find a longer term solution."
Minister of State at DfID, Desmond Swayne, spoke of the grave humanitarian situation in Gaza and focused on the British Government providing more than £15 million in emergency assistance to help tens of thousands of Palestinians affected by the Israeli bombardments. "Our aid is saving lives but we will also need a durable political solution that will break the cycle of violence."