Abdul Adil
Prince El Hassan bin Talal of Jordan and the former UK Minister of State for International Development, Sir Alan Duncan MP, addressed the major political and humanitarian challenges facing the Middle East on January 12 in central London.
The event was jointly organised by Islamic Relief and the Council for Arab-British Understanding (Caabu).
The Prince said: "Anthropolitics, or a politics of humanity, must take centre stage in the Middle East to restore respect for human dignity. We must galvanise efforts to ensure that policies are put in place that ensure and promote the role of communities and end-users in natural resources management.
"Such policies must engage the political, economic and civic pillars of society, producing a momentous shift from oil and military driven agendas in our region towards stabilisation architectures that enable citizens to become stakeholders."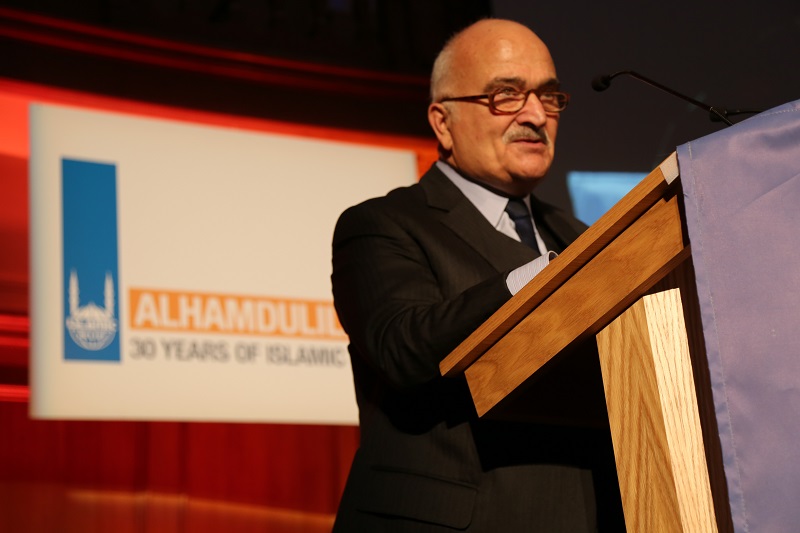 Sir Alan Duncan called on Muslims to be united "in their utter condemnation of last week's murderous atrocity in Paris. I similarly call on everyone in the UK to stand united against terrorism, and not to drop our standards by taking it out on any of our own citizens who happen to be Muslim. We must all be determined to take a vigorous stand against terror and extremism, but we are not in some sort of war against Muslims in general. What we oppose is so-called Islamic extremism, and terrorism in all its forms.
Islamic Relief's CEO, Dr Mohamed Ashmawey, extended his condolences to the families of those killed in Paris. He spoke about Islamic Relief's work in the Middle East, in war-torn Syria and Iraq, the Palestinian Territories, Lebanon, Jordan and Yemen. "Our staff bear witness to acute suffering and deprivation in all these places, and risk their lives to deliver humanitarian aid in the most inhospitable and hard-to-reach areas," he said.
"Much more needs to be done to improve humanitarian access, to protect civilians and to make diplomatic progress towards ending conflict – because ultimately there are no lasting humanitarian solutions to political problems."
Caabu Director, Chris Doyle, urged political progress to address humanitarian concerns: "The appalling humanitarian disasters in the Middle East – not least Syria, Palestine and Iraq – cannot be resolved without viable political solutions. Caabu is anxious to see Britain taking a lead in the international community to bring an end to these conflicts.
"Without political progress, there will be four or even five million Syrian refugees, more wars on Gaza and sadly even more radical extremism. Standing on the sidelines and watching cannot be an option."